"Such a lovely bunch of people. Very friendly and they made me feel comfortable. Doctor is really kind, funny, and smart." – James P. 
"My visit was great! Great "bedside manner" and knowledgeable." – Sarah G.
"I have been a patient for a few years and continue to enjoy my visits. This was my first meeting with Dr. Feipel and he professionally answered all my questions." Peter E.
"You all were wonderful! Thank you so much for your patience with my little guy who wasn't overly cooperative. Your kindness, understanding, and patience made it a lot less stressful on my son and on mommy!!!!" – Christine B.
"I have been going to Busby Eye Care for about 7 years now and have been very pleased with my visits and eye exams there. They run a very thorough and caring business and are there for your support when needed." – Tobe W.
"I was very pleased that the Doctor was able to get me in on such short notice. The office has a very pleasant and professional atmosphere. Everyone treated me like family! Love the FREE COFFEE." – Patricia G.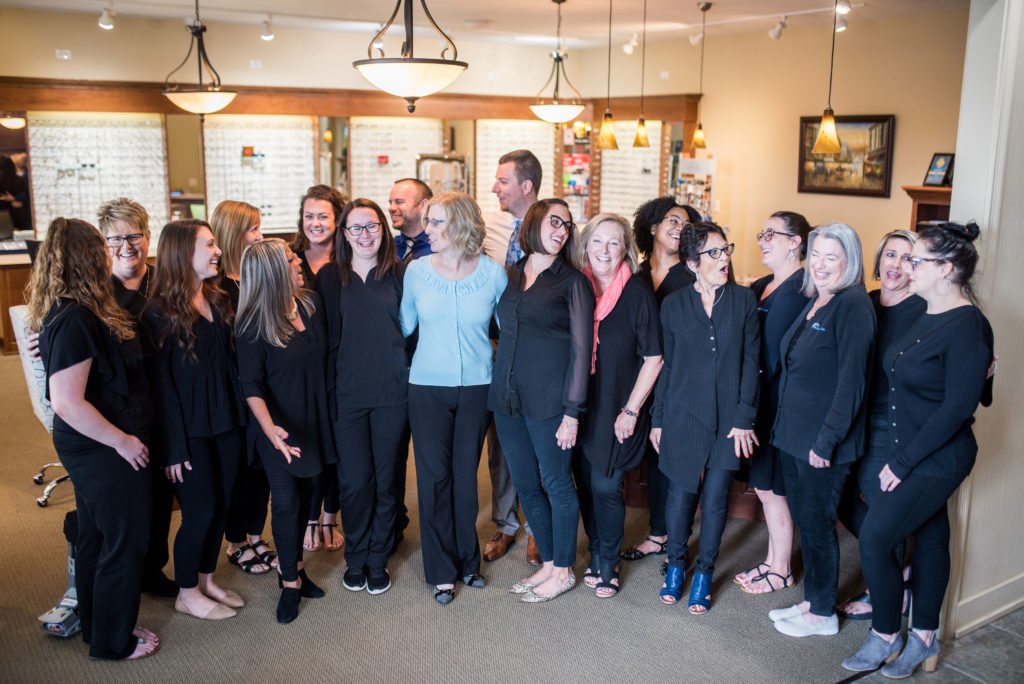 "Excellent experience as always. Excellent help picking out new glasses. We will be back." Nancy V.
"I am so grateful for the Doctors and Staff at Busby Eye Care. I recently had a very bad eye infection and Dr. Feipel saw me at a moments notice and ensured I get the exact care I needed that same day. I am a patient for life because of this experience. Thank you to the Staff and Doctors for making the patients and their health your number one priority!" – Elizabeth C.
"This is the best eye care services in the city and perhaps in Indiana. The staff and doctors were very friendly and professional. The venue was very clean, convenient and comfortable. The office layout flows smoothly with easy access to the restroom through the lounge. I was very satisfied with everything." Ananya B.
"Things were great as always! We live in Brownsburg but will continue to travel to come here. The consistent quality service is the reason. My son loves Dr. Nick and as a 17 year old young man, my son was happy to have a "guy" doctor. I liked that Dr. Nick came to me to ask if I had any concerns about my son's vision. Through great communication we were able to come up with a perfect solution to my son's vision needs. Also, KUDOs to the young lady that helped my son pick out frames. My son liked that he had the opinion from someone a little closer to his age than I am when choosing a new frame. She also took cues from what I liked and didn't. Love, love, love the coffee mugs for checking in on Facebook. We have used them every day since and mine goes to work everyday! Thanks for providing such great service!" – Jacqueline T.
"Everyone I came in contact with did a wonderful job. Any questions I had were answered in a professional manner." – Bethany B.
"They continue to provide great service and great attitudes. Love the ambiance and the fireplace, which is great on a cold winter day. Without letting staff know I had met Dr. Busby before they were very nice and genuine caring. They answered all questions and had a great attitude." – Chad S.
"I am grateful that a friend recommended Busby Eye Care to our family a few years ago. I really appreciate the friendliness and efficiency with which your office is run and I love the comfy waiting room with the fireplace! Dr. Feipel is very kind, clear and thorough in his explanations. He always seems to have enough time to answer even the most mundane questions. I highly recommend Busby Eye Care to anyone who is searching for a great optometrist!" – Sarah M.
"There's nothing to improve, you all are the best, year in and year out! Thanks!" – Ken C.
"Wow, you and your team always make me feel important and the care you provide is exceptional. When it comes to your eye care, you want the best and at Busby me and my family get that each and every time. Thank you!" – Joseph N.
"You have the key ingredient, great people, fast, efficient, specific service and diagnosis, latest technology and this is clearly why I have been returning year after year since about 2004." – Bernard R.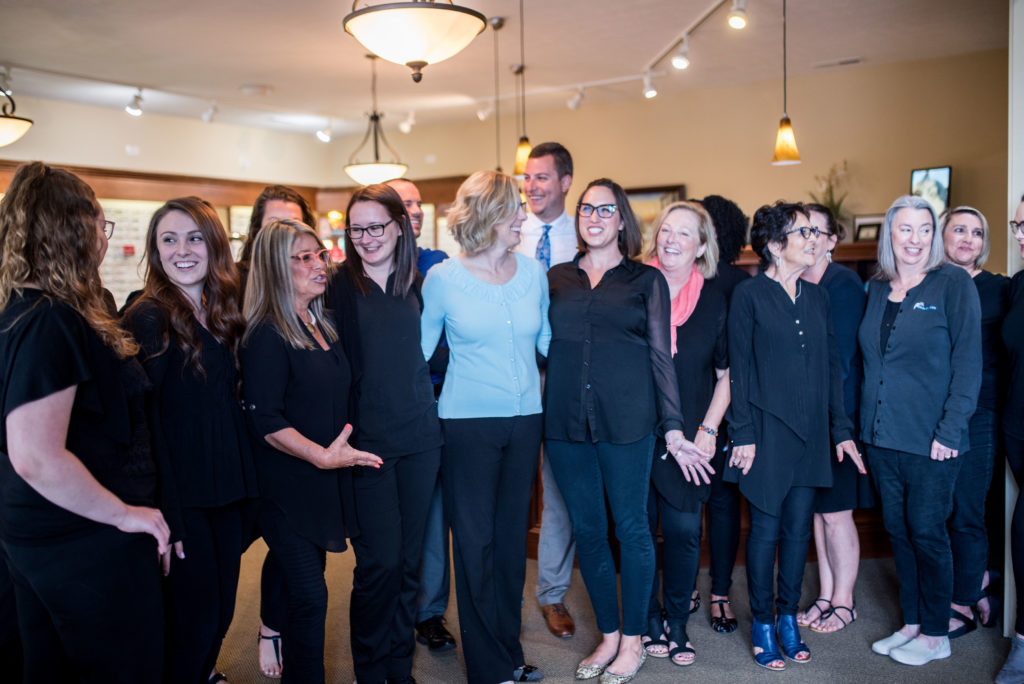 "The staff and doctor were awesome! My son came in for his first appointment and they explained everything to him so he was comfortable. He actually enjoyed his experience and asked when he could go back! I recommend you guys to everyone I come in contact with!" – Ruby B.
"My experience at Busby Eye Care was the best experience I have ever had with any doctor! From the front desk, to the wonderful lady that ran my initial tests to the awesome, timely, efficient, friendly, extremely knowledgeable Dr. Busby, I honestly can not think of a single thing you could do to improve as far as your patients every step in the care I was given including the very friendly check out lady. What a tremendous experience! I will only see & recommend Dr. Busby for myself and everyone I know! Thank you very much!" – Christie B.
"I recommend Busby Eye Care to everyone in the vicinity. I have never experienced better care than I receive here, and always at a lower cost than I used to pay elsewhere! Thank you Dr Busby and your wonderful staff." – Kathleen G.
"I always have a pleasant experience whenever I visit the office. I have been coming to Dr. Busby for at least 10 years and she's always made every visit a great one. It's very heart-warming to have a provider who knows so much about and cares so much for her patients." – Lynsey R.
"As usual, I was thoroughly impressed with your staff and how welcome and comfortable I was made to feel, from the moment I walked in, to the moment I walked out. Thanks!" – Darla L.
"After learning of Busby Eye Care through a friend, I went to their website and learned or was reminded of valuable information concerning eye care, including Macular Degeneration that I have. So it was very important that my new optometrist be very knowledgeable of this disease. The more I read on the website I knew this was the place for me and my eyes. I so appreciate how today's technology was used in my eye exam. There were special pictures taken of my eyes which allowed me to "see" what Macular Degeneration looks like. This technology will allow me at next year's exam to "see" if there is any progression of this disease or not. I cannot wait to receive my new frames and lenses that the staff [Mary] assisted me in making a choice." – Dawn B.
"Dr. Feipel has been very patient allowing me to try different contacts until we got it right! I am pleased with my prescription and the contacts chosen to best suit my needs. Two thumbs up!" – Dona L.
"I have been a patient of Dr Busby for over ten years now, and I would have to move out of state to even consider going to see another optometrist. She is professional, friendly, we chat each year about things that happened since I last saw her. But most importantly, I have perfect confidence in her providing outstanding service." –  Zs B.
"I've been a patient with Dr. Busby since 2007/2008.  She is seriously the best!  The office is so pretty and well kept, the staff is friendly and really take the time to figure out what changes in eyesight have or have not occurred.  I definitely recommend them to anyone looking for an eye doctor!" – Kira T.
"I would highly recommend Busby Eye Care. I saw Dr. Nick Feipel who was great. Took the time to explain what he was doing and gave me time for questions without feeling rushed. The staff is very friendly and down to earth". – Jason V.
Click here to see more reviews of Busby Eye Care